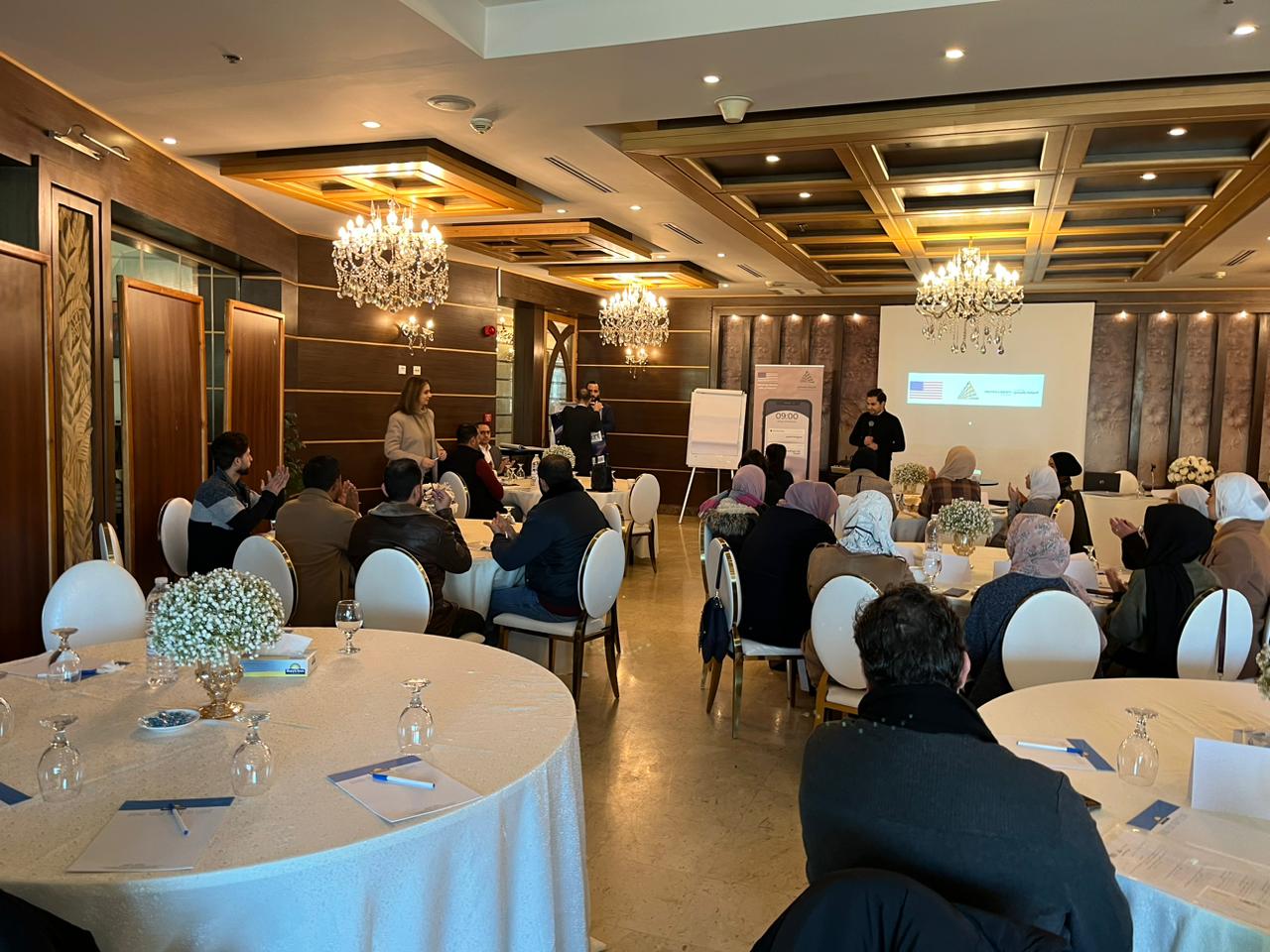 The Politics and Society Institute launched the "Our Community Story" project, a yearlong initiative that aims to empower the next generation of Jordan's storytellers with the skills and tools they need to make an impact in the local communities and beyond. The project will recruit 36 Jordanian youths from across the country And is being implemented in partnership with the U.S. Embassy in Amman. Participants will learn how to become youth community leaders and advocate for change in their local communities in Tafileh, Ma'an, Balqa, Madaba, Mafraq, and Ajloun.
Project Manager, Engineer Hussain Sarayreh said "The participants will learn how to use digital tools by telling their stories to address the issues of their communities and bring about positive change."
Sarayreh pointed out that if the youth are provided with the space and skills to highlight the needs of the local community and raise awareness of local issues, then they will be empowered to help build strong communities, because they will have the necessary means, tools, and platforms to express their concerns, spread awareness, facilitate constructive community dialogue, and solve community issues using modern digital tools.
Public Diplomacy Officer at the U.S. Embassy in Amman Naveed Malik said, "The team that manages this project at the Embassy is called "Emerging Voices," and this project is a terrific example of what we aim to do: give Jordanian youth, women, and at-risk and underserved groups a voice, so they can make a positive difference wherever they are."
The Politics and Society Institute is a non-profit, independent studies and research institute that aims, through its work, to achieve stability and prosperity in Jordan and the region and to enhance the frameworks and tools of knowledge in the region and its societies. It analyzes and anticipates risks and changes. It also presents creative ideas and practical solutions that contribute to addressing local and regional challenges in political, economic, security, and social fields; especially those related to demographic shifts and the role of youth in politics and society.