Projects
Shiite Political Islam in Power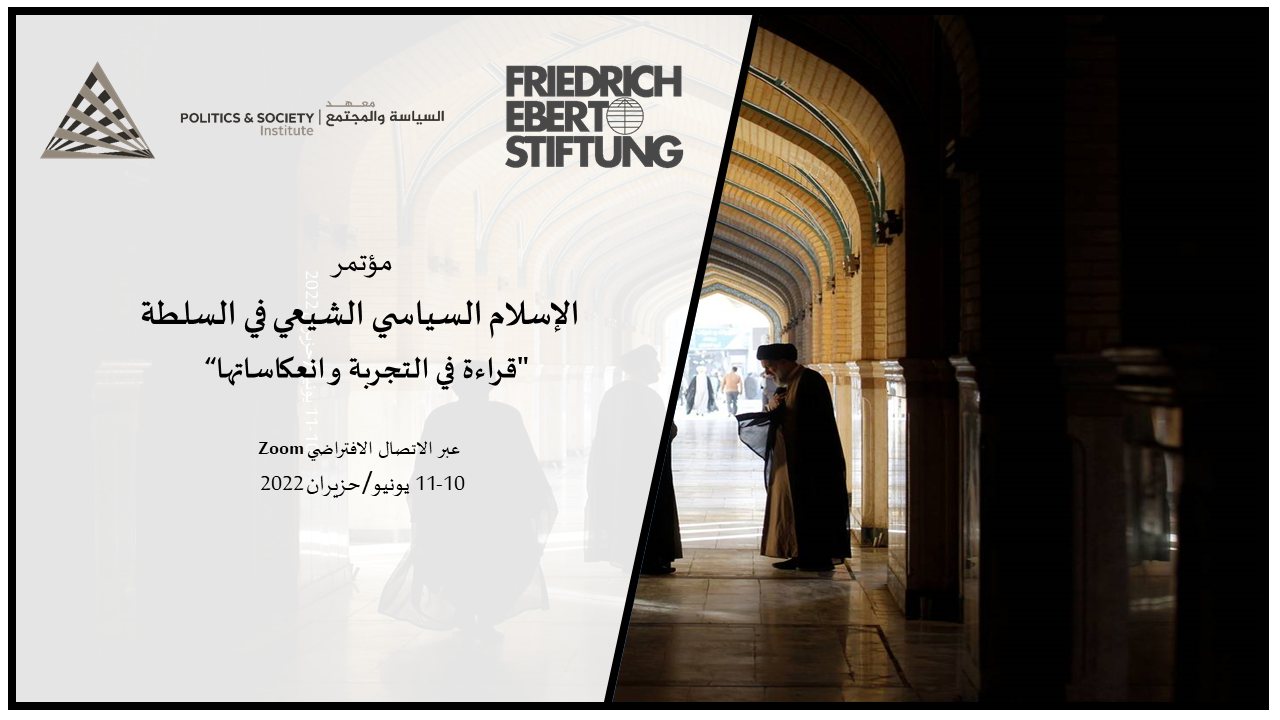 The project, a research conference held in partnership between the Politics and Society Institute (PSI) and the Friedrich-Ebert-Stiftung (FES), aims to highlight this experience, which was able to seize power and control, and study its intellectual premises, transformations, discourses, interaction with democracy, and the internal and external challenges it faces.
The conference will address the intellectual assets on which governance models in Shiite jurisprudence are based, in addition to identifying the most prominent intellectual currents that formulate their struggle and are still formulating the roadmap for the future of this project in governance, as well as the Shiite political experiences in power, starting with Iran, passing through Iraq and Lebanon, and ending with Shiite experiences on the Arab peninsula (Bahrain, Yemen and Kuwait as models) in the hope of reaching a more complete understanding of the dynamics of these movements in the context of the peculiarity of the societies in which they are active.
The conference will discuss the impact of regional and international changes on the Shiite Islam project on the one hand and the impact of this project on the region on the other, in addition to discussing the reality of women in the Shiite political scene, their position and their role.
It is scheduled that the conference to be held during the month of May of the current year 2022, which is entitled "Shiite Political Islam in Power: A Reading of Experience and Its Repercussions."
This conference is amid the framework of complementing the research efforts to study the field of political Islam implemented by the Institute (PSI) in cooperation with Friedrich Ebert Stiftung (FES).